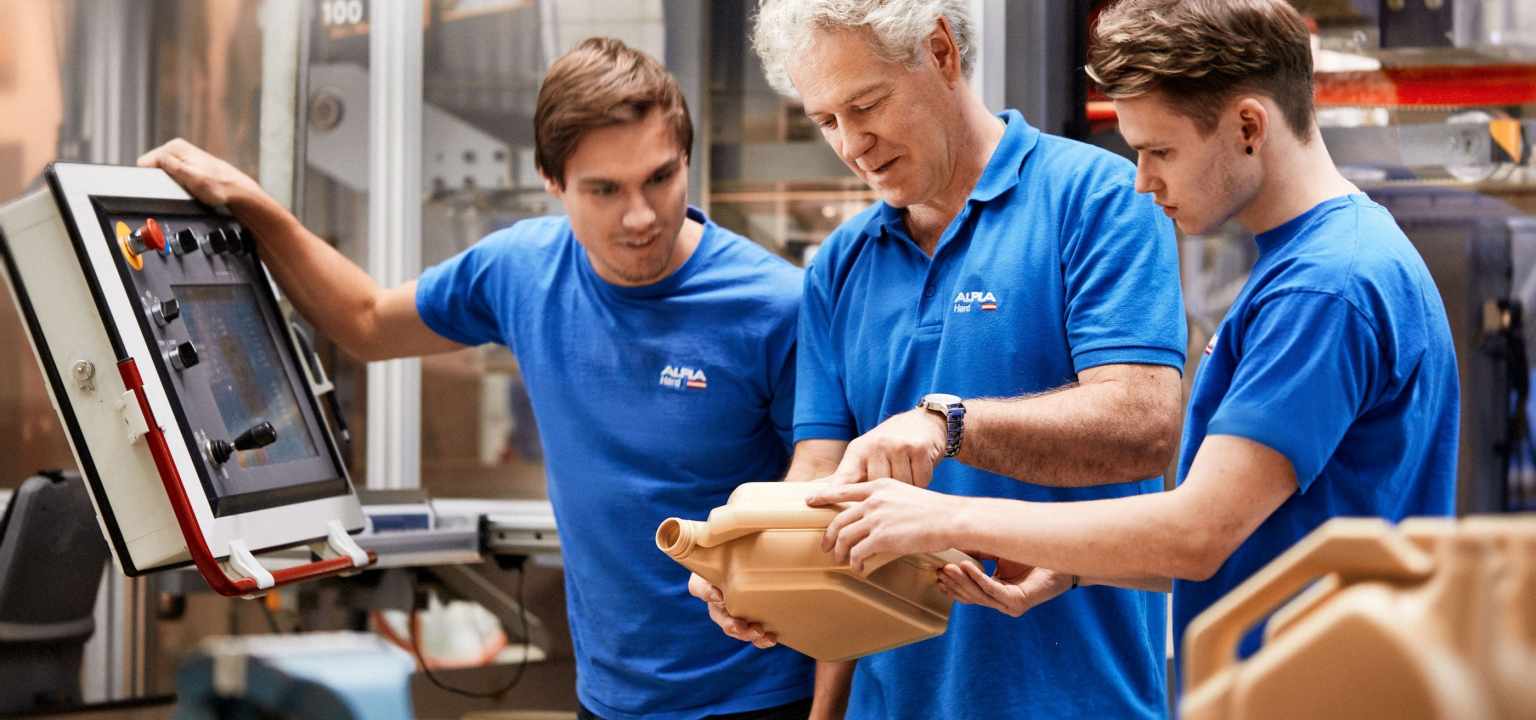 ISBM Technical Support PET Dammam
What you will enjoy doing
IM PET :
Complete Monitoring and Management of Husky Injection process
Setting annual plan for process improvement
Assisting production department to achieve production Cycle times target,
Assisting Maintenance Department on the maintenance of machines equipment's
Ensure availability and records of process adjustment records/logs.
Maintain Husky machine downtimes, in cooperation with Maintenance Staff,
Assist to Setup of proper maintenance procedures in accordance with company policies
Arranging reparation works in a safe and efficient method including attending the same if required
SBM Stretch blow molding Customer Support;
Plan regular visits customers to evaluate technical challenges.
Support to packaging to elaborate the technical assessment for light-weighted bottles which are in the market and currently produced by our competition.
Execute technical intervention on customer site to solve blow ability issue
Investigate on quality issues on customers facility
Make reports about interventions
What makes you great
Graduate of BS Engineering: Industrial , Mechanical or Plastic Engineering or relevant degree (Technology)
Electromechanically Engineering background, able to understand electromechanical and hydraulic systems, maintain and troubleshoot.
Knowledge of injection molding equipment, processes and control systems, Deep Knowledge of Krones and Sidel blowing machines is a MUST, knowing of Husky Injection machine is a plus.
More than 5 years of hands-on experience in stretch blow molding, setups, troubleshooting and process improvement
Thorough understanding of Health and Safety practices
Excellent communication (English) and organizational skills
Familiar with 5S and lean management tools
Advanced knowledge of Microsoft Operation System.
Advanced knowledge of MS Office
Advanced knowledge in ERP systems (Oracle considered as a plus)
What you can expect working with us
Working in a challenging environment with Personal development opportunities
Trainings and Support
Competitive compensation, medical insurance and other benefits
Contact
ALPLA PLASTIC MIDDLE EAST INDUSTRIES L.L.C.
mr Paulo Lopes, Human Resources
Saih Shuaib 4 - Plot No. 553 3559 Dubai Industrial City
PO Box 644853
Dubai