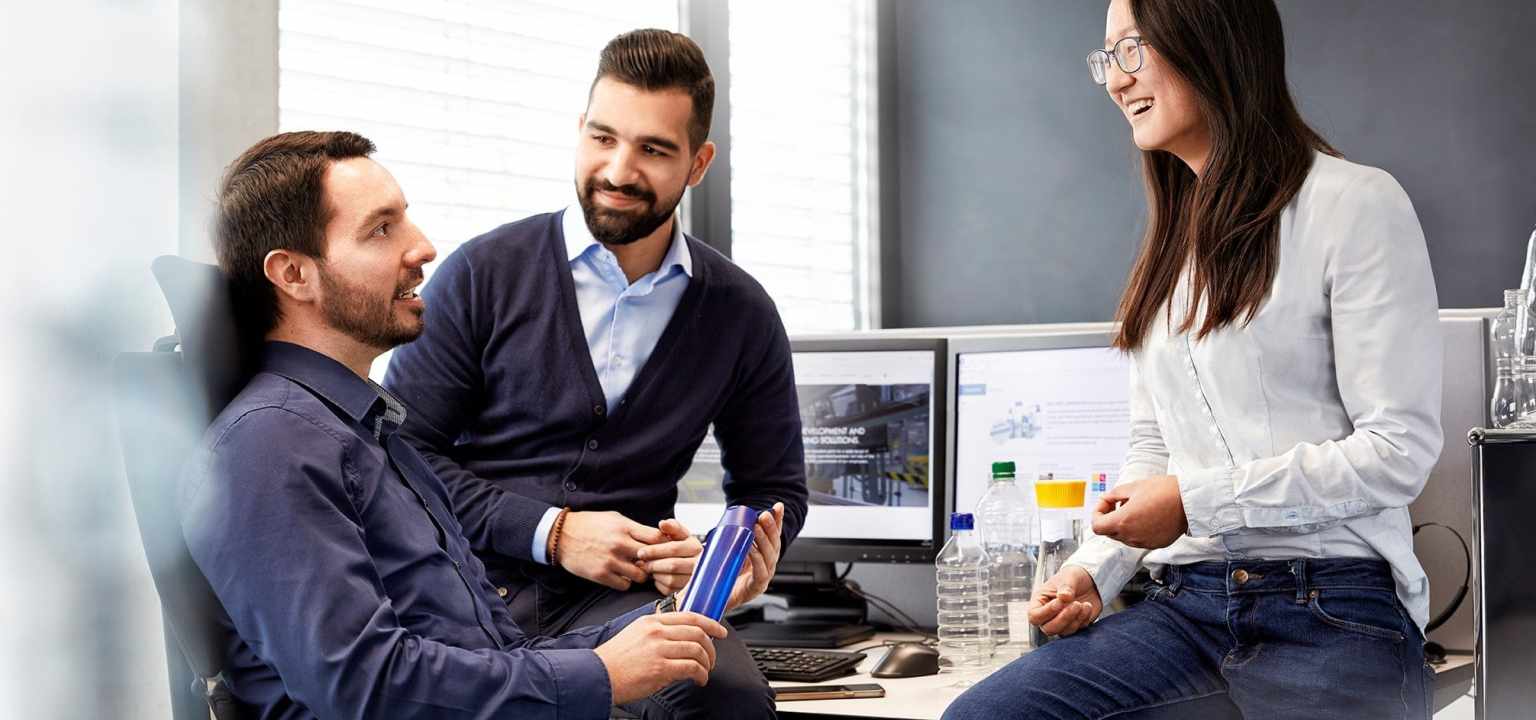 What you will enjoy doing
• Provide technical oversight and project leadership to the UK business, with input for key development tasks during the design, prototype, commissioning, qualification and verification phases in development process.
• Develop project networks, aligning pilot and production trials to meet customer requirements.
• Coordinate design activities between customer and internal product design, generating design briefs based on customers marketing requirements.
• Document and distribute key project information; use appropriate database systems and follow procedures for project execution.
• Drive effective integration of new product development within the Alpla UK region.
• Support new sales opportunities with comprehensive technical investigation, cost and timing projections, and overall project details.
• Managing innovative and complex projects working across cross functional groups and business sectors (IM, ISBM, EBM)
• Act as technical key account manager for UK regional customers.
• Manage and develop effective sustainability projects for UK customers.
• Monitor and optimize UK operations with new innovation processes.
• Effectively communicate internally and externally with customers and suppliers to determine project scope and provide clear direction.
• Identify and resolve technical issues with risk management and to achieve project goals.
• Responsible for maintaining and tracking project costs.
• Review and finalise any customer specified packaging requirements and implement within the project and quality teams.
• Coordinate activities and tasks with corresponding Technical Centres.
• Support UK regional quality departments with technical root cause analysis and corrective action plans to mitigate risk of repetitive complaints.
What makes you great
• Degree (or equivalent) in a technical discipline, science, engineering or packaging / product design
• Excellent project management skills, proven ability to complete projects on-time and within budget.
• Extensive experience in project management, ideally within plastics / packaging FMCG organisations
• Minimum 5 years' experience of packaging development in plastic packaging.
• Minimum 5 years' experience in project management.
• Ability to work individually and drive tasks to completion and implementation.
• Experience of working in partnership with cross functional partners in particular Quality and Production
• Technical knowledge of mould construction in order to communicate effectively with toolmakers to provide clear direction and coordinate activities
• Quality management knowledge.
• Negotiation skills, results oriented.
• Lead by example with regards to ALPLA business ethics
What you can expect working with us
Exciting and diverse projects, tasks and challenges
Cooperation and collaboration with a qualified and motivated team
Individual training and development opportunities as well as professional support
Compensation according to experience
Contact
ALPLA UK Limited
mr Ben Rimmer, Human Resources
Unit 9 Stonecross Business Park, Yew Tree Way
WA3 3JD Golborne