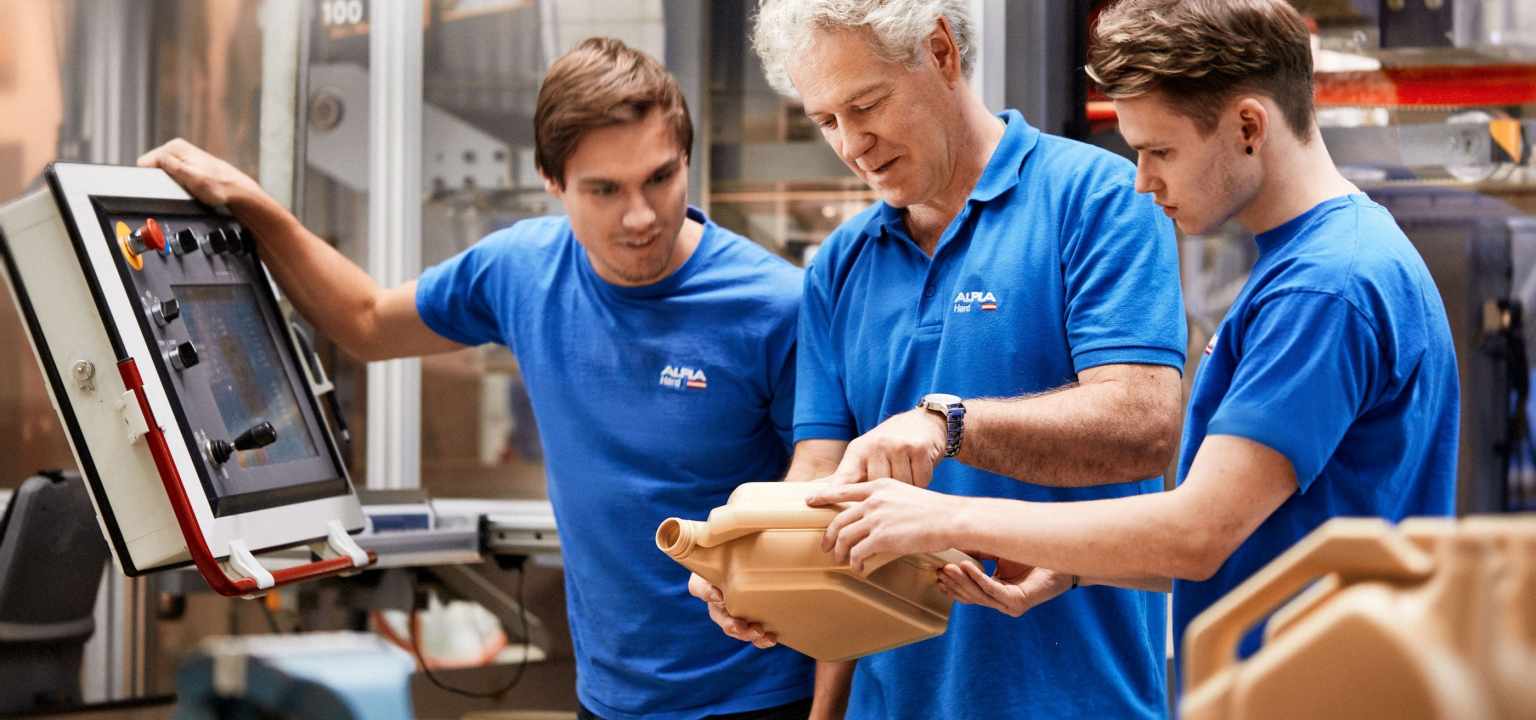 Senior Maintenance Supervisor
What you will enjoy doing
Please be advised the appointed Trainee will train in St. Peters for 12-18 months followed by a permanent placement at another ALPLA location - UT, IA, PA, KY, MO, or OH.
Click Here to view a video containing some additional information on this position!
Servicing and maintaining machines on site

Ensuring preventive maintenance is performed
Ensuring machine breakdowns are repaired
Ensuring current and accurate record of maintenance
Ensuring all relevant manufacturer modifications and updates are performed/installed

Ensuring a sound spare part warehouse

Maintaining good housekeeping
Ensuring availability of spare parts

Managing contractors on site
Ensuring all employees understand and follow company policies and procedures
Leading the Team

Ensuring team works together as efficiently as possible
Assessing training needs of staff and ensuring execution of training
Ensuring staff are brought in to cover absenteeism and holidays
Correctly recording time and attendance of team
What makes you great
Four year degree in mechanical engineering or equivalent experience
Minimum four years of work experience at ALPLA or similar industry
Experience with Computer Control Systems on machines
Experience in working with hydraulic and pneumatic systems
Hands on experience running busy engineering department
At least 3 years of supervisory experience
Good organizational skills
Good leadership skills
Thorough understanding of technical aspects of different types of equipment
What you can expect working with us
Health and Wellness Care Program
Dependent Care Cost Savings Program
Recognition programs; Promotional opportunities
401K Retirement Plan and excellent Matching Plan
Medical, dental, vision plan
Education assistance program
Short term, long term and life insurance paid by ALPLA
Paid vacation; paid holidays
Contact
ALPLA INC.
mrs Andia Hackett, Human Resources
289 Highway 155 South
30253 MC Donough