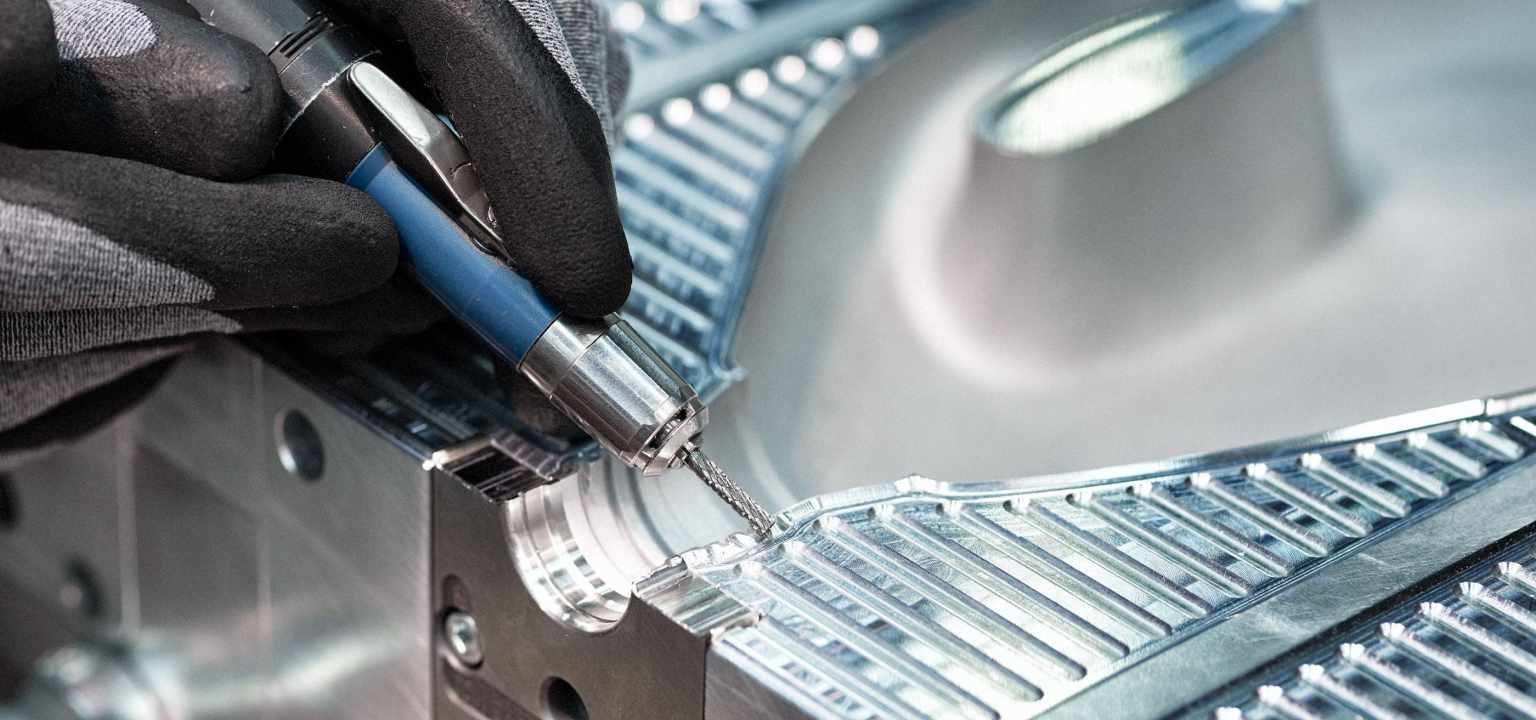 CNC-Dreher/-Fräser mit CAM-Programmierung (m/w)
What you will enjoy doing
CNC-Hartdrehen auf Hembrug Hartdrehmaschine
CNC-Drehen und CNC-Fräsen komplexer Spritzgussbauteile auf CTX-Beta
Bedienung des Automationsroboters der CTX
CAM-Programmierung auf TopSolid
Konstante und rasche Weiterentwicklung Dreh-Fräs-Technologie und Hartdrehen
Beherrschen von CNC-Messmaschinen
Zusammenarbeit mit Bereichsleitung und Frästeam
What makes you great
Abgeschlossene technische Ausbildung als Zerspaner
Berufserfahrung im Bereich CNC-Drehen
Gute EDV-Anwenderkenntnisse
Teamfähigkeit
Eigenständige, genaue und motivierte Arbeitsweise
What you can expect working with us
Durch eine gezielte Einarbeitungsphase ermöglichen wir Ihnen einen reibungslosen Start in einem dynamischen Team.
Sie bewegen sich in einem modernst ausgerüsteten und hoch automatisierten Arbeitsumfeld.
Wir schätzen und honorieren Ihre individuelle Leistung und fördern Ihre Weiterentwicklung.
Für die Betreuung Ihrer Kinder ist bestens gesorgt: (Klein-)Kindbetreuung ALPLA Kids.
Legally mandatory note: In line with the minimum salary stipulated in the collective agreement, the actual salary for this position is based on professional qualifications and experience.
Contact
ALPLA Werke Alwin Lehner GmbH & Co KG
mrs Anita Fink, Human Resources
Mockenstraße 34
6971 Hard