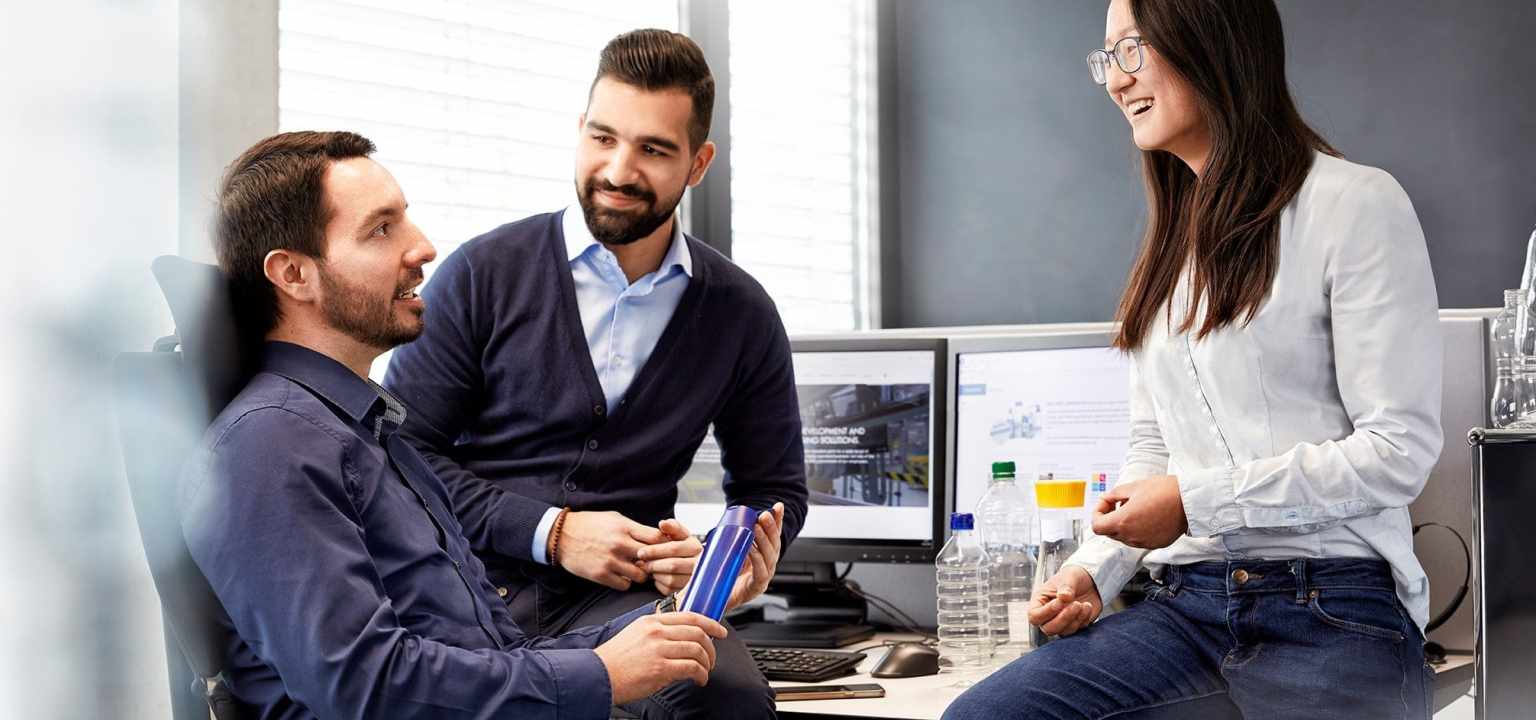 Corporate Purchasing Assistant PET (m/w)
What you will enjoy doing
Sie unterstützen den Head of Global PET Purchasing sowie die Abteilung Corporate Purchasing bei der Durchsetzung der globalen Einkaufsstrategie.
Erstellen und Aufbereiten von Präsentationen sowie Vorbereiten von Meetings und Verhandlungen.
Überwachung und Bestellung von Mustermaterialien sowie Kommunikation mit den Lieferanten.
Allgemeine administrative bzw. organisatorische Aufgaben.
Koordination und Zusammenarbeit mit anderen Abteilungen innerhalb der Organisation (Logistik, Verkauf, Technik, Qualitätsmanagement, R&D).
What makes you great
Abgeschlossene kaufmännische Ausbildung.
Erste Berufserfahrung im Assistenzbereich, idealerweise im Einkauf.
Gute Englischkenntnisse und ein versierter Umgang mit MS Office (Excel, Word, PowerPoint, Outlook).
Organisationstalent mit hoher Serviceorientierung.
Problemlösungskompetenz, Verlässlichkeit, Proaktivität und gute Umgangsformen.
What you can expect working with us
Durch gezielte Einarbeitung sowie professionelle Begleitung durch einen Einführungspartner ermöglichen wir Ihnen einen reibungslosen Start in einem dynamischen Team
Wir honorieren Ihre individuelle Leistung und fördern Ihre Weiterentwicklung
Für die Betreuung Ihrer Kinder ist bestens gesorgt: (Klein-)Kindbetreuung ALPLA Kids
Legally mandatory note: In line with the minimum salary stipulated in the collective agreement, the actual salary for this position is based on professional qualifications and experience.
Contact
ALPLA Werke Alwin Lehner GmbH & Co KG
mr Robert Wolff, Human Resources
Mockenstraße 34
6971 Hard