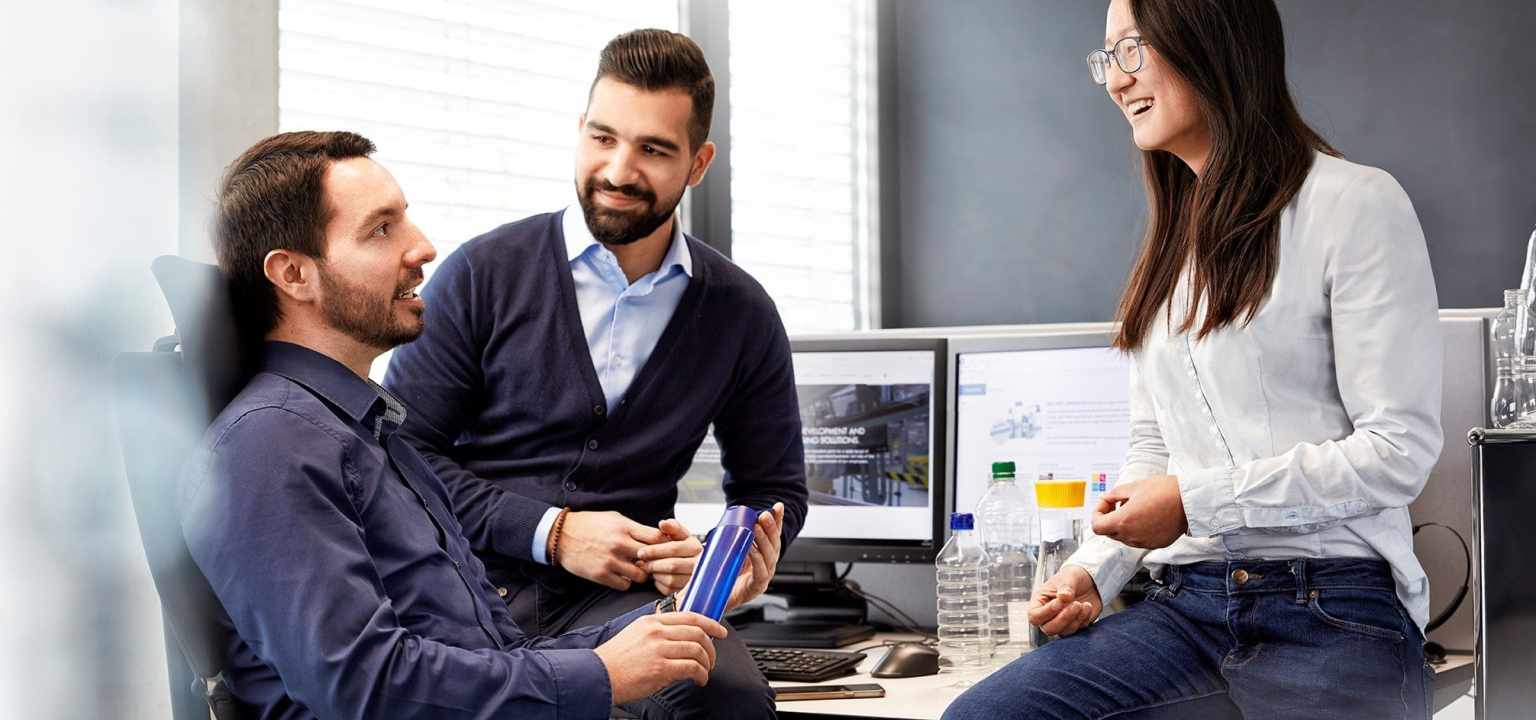 Corporate IT – Solution Architect CRM (m/w)
What you will enjoy doing
Als Solution Architect übernehmen Sie die Hauptverantwortung für die Weiterentwicklung des CRM Systems bei ALPLA. Neben der Weiterentwicklung fällt insbesondere auch die Gewährleistung eines reibungslosen Betriebes in Ihren Verantwortungsbereich.
Außerdem umfasst Ihr Aufgabengebiet:
Implementierung, Konfiguration von Microsoft Dynamics CRM-Lösungen
Entwicklung von Microsoft Dynamics CRM-Erweiterungen einschließlich Test und Dokumentation der Erweiterungen sowie Integration in die Gesamtarchitektur
Anbindung von Drittapplikationen an Microsoft Dynamics CRM
Analyse und Behebung von Fehlern sowie Second Level Support für die AnwenderInnen
What makes you great
Kenntnisse und Erfahrungen in der Microsoft Technologielandschaft, einschließlich verschiedener Server- und Client-Produkte
Projekterfahrung im Bereich Microsoft Dynamics CRM-Entwicklung
Analytisch-konzeptionelles Denken und Handeln sowie hohe Problemlösungskompetenz
Methodische, selbstständige, dennoch teamorientierte Arbeitsweise
Verhandlungssichere Englischkenntnisse
What you can expect working with us
Wir ermöglichen die Übernahme von verantwortungsvollen sowie herausfordernden Aufgaben mit Gestaltungsmöglichkeiten
Wir bewegen uns in einem modern ausgerüsteten und hoch automatisierten Arbeitsumfeld
Wir ermöglichen Ihnen Ihre Arbeitszeiten flexibel innerhalb des Gleitzeitsystems individuell zu gestalten
Wir honorieren Ihre individuelle Leistung und fördern Ihre Weiterentwicklung
Wir bieten mit unserer ALPLA Kids Einrichtung bei Bedarf eine Kinderbetreuung
Legally mandatory note: In line with the minimum salary stipulated in the collective agreement, the actual salary for this position is based on professional qualifications and experience.
Contact
ALPLA Werke Alwin Lehner GmbH & Co KG
mr Daniel Schmid, Human Resources
Mockenstraße 34
6971 Hard