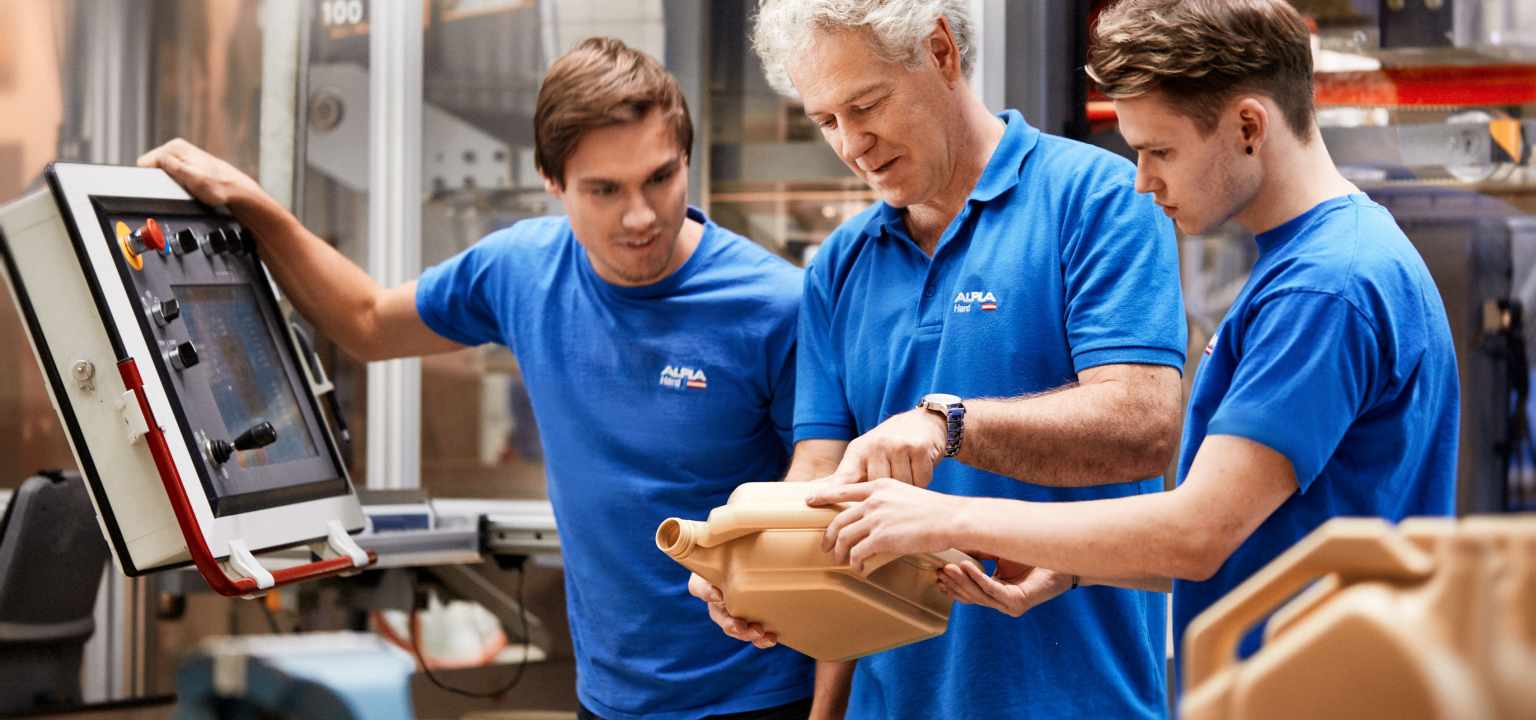 What you will enjoy doing
ALPLA is one of the world's leading manufacturers of innovative rigid plastic packaging. We produce packaging systems, bottles, caps, and injection- molded parts of highest quality. We have a total of 4 billion Euro profit over the world. The company founded in 1955 in Austria, we now work together with 21.600 colleagues in 178 production facilities in 45 countries. ALPLA entered Turkish market in 1992 and has opened its production facilities in 5 different locations.
Supporting 5 facilities' maintenance department on the OPEX journey,
Ensuring the machinery and equipment are ready for production anytime,
Perform scheduled planned protective and preventative maintenance in accordance to minimize unplanned downtime,
Analysis of issues to root cause and development of countermeasures, improvement actions and/or suggestions to improve,
Support the development and continuous improvement of safety standards and specifications to promote understanding of and compliance with safety requirements,
Identify the critical spare parts, tracking the spare part inventories and ensuring the purchase of the spare parts,
Work with the team and other facilities' workers to produce effective maintenance strategies.
What makes you great
Bachelor's degree in Mechanical, Electrical or Mechatronics Engineering,
Preferably experienced in production plant maintenance,
Good diagnostic and problem-solving skills,
Have a good knowledge of Computer Control Systems on machines,
Being able to use AutoCAD program,
Experience in working with hydraulic, electric, and pneumatic systems,
Hands on experience running busy engineering department,
Good organizational and planning skills,
Proficiency in MS Office applications,
Good communication skills and teamwork ability,
Excellent written and verbal interpersonal skills in English.
Maintenance Engineer will work in cooperation with department related colleagues at other facilities. Will be responsible supporting projects to be able to increase overall productivity. Performing routine inspections and preventive maintenance on machines to keep them running smoothly.
What you can expect working with us
Required Competencies:
Be Agile! Ability to multitask and prioritize effectively in a fast-paced, quickly changing, and highly ambiguous environment
Build Trust! Maintain a high level of integrity with ability to build trusting working relationships within the organization and must maintain strict confidentiality regarding compensation, benefits and employee issues.
Communicate Effectively! Exhibit outstanding interpersonal and communication skills in all interactions and leverage humor, patience, and focus with appropriate audiences. Excellent verbal and written communication skills are a must.
Focus on Customers! Build supporting relationships with associates throughout all levels of our organization, positioning yourself as a trusted resource for all who seek you out.
Take Ownership! This position is an opportunity to make the process your own, take risks, and achieve results.
Collaborate! Tackle day-to-day tasks with a team-oriented mindset.
Create Opportunities! Identify new and better ways to do what we do every day - be innovative and think big!
Engage! As you play a critical role in the life cycle of an employee, create a welcoming and support experience for all.
Energize & Embrace Change! Energize and embrace change by listening, seeking, sharing, collaborating, taking risks, finding solutions, learning by doing, encouraging others, celebrating differences, and recognizing wins!
Join us to support our efforts in playing an active role in paving the way towards an efficient circular economy in the packaging industry. Sustainability and in particular the environmentally conscious use of resources drive all business activities for ALPLA.  
Contact
ALPLA Plastik Sanayi Ve Ticaret Ltd. Sirketi
ms Secil Saylak, Human Resources
Pelitli Köyü Pelitli Yolu Cad. No:123
41400 Gebze