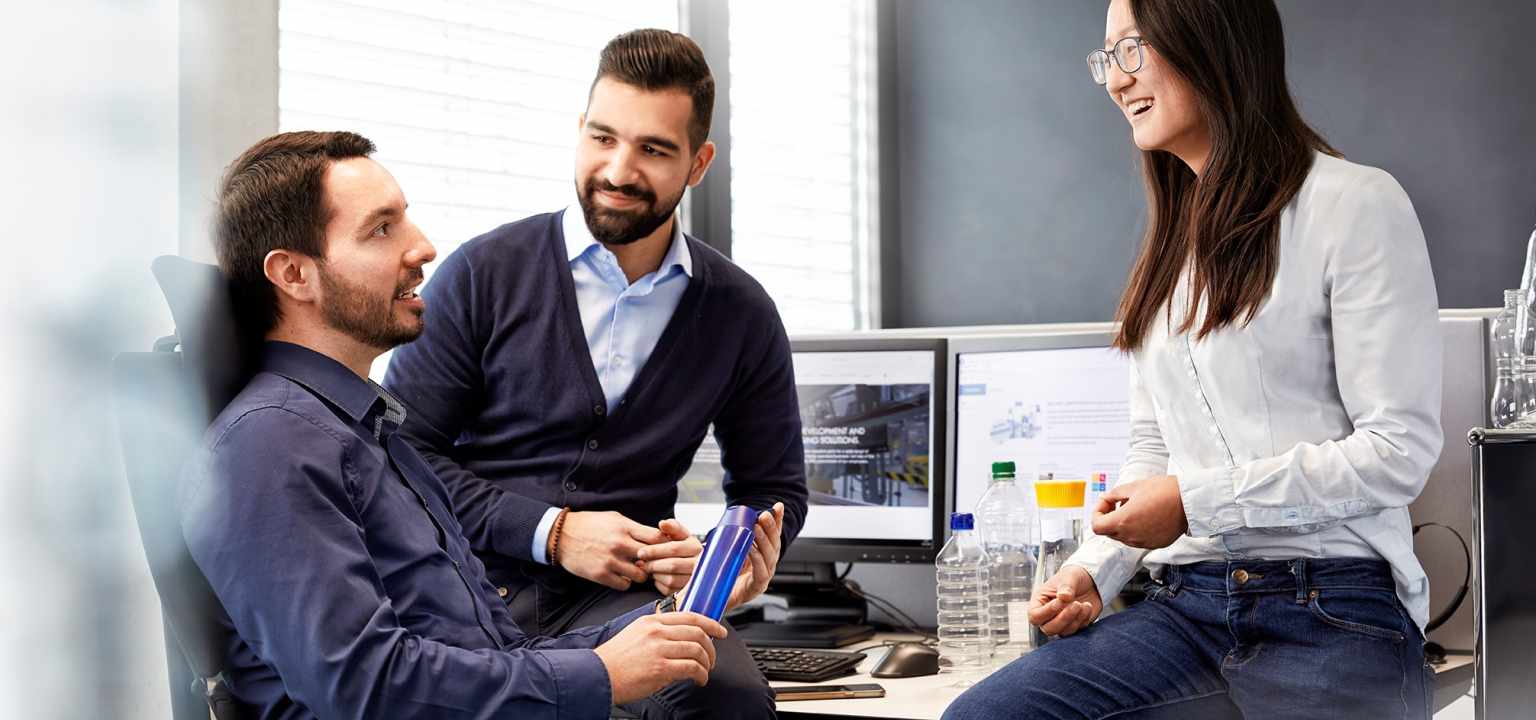 Product Development Manager
What you will enjoy doing
We are looking for  "Product Development Manager" to join our team. In this position, you will be responsible for leading technical projects and coordinating the activities during the complete product development phase of plastic packaging (plastic bottles and caps). 
ALPLA is one of the world's leading manufacturers of innovative rigid plastic packaging. We produce packaging systems, bottles, caps, and injection- molded parts of highest quality. The company founded in 1955 in Austria, we now work together with 21.600 colleagues in 178 production facilities in 45 countries. ALPLA entered Turkish market in 1992 and has opened its production facilities in 5 different locations.
Your responsibilities:
Provides leadership on product development projects, coordinates and performs activities from project initiation until project close-out. This includes product design, pilot development, production development, qualification and successful handover into production environment.
Develops adequate project plans for managing the project objectives, scope, schedule, resources, budgets.
Coordinates  activities between customer, supplier and internal stakeholders and provides direction and communicates effectively.
Clarifies and aligns product specifications and requirements with the customer/supplier and the technical product development team.
Identifies and resolves technical issues and risks to achieveproject goals by considering the whole process chain (test and downstream equipment, machine accessories, format parts).
Specifies product design, mould and sampling requirements (in PDS).
Plans, participates and reviews samplings and mould qualifications (extrusion blow molding machines, stretch-blow molding machines or injection machines) under technical and economical aspects
Reporting directly to Technical Projects Manager Turkiye and functionally to Regional Product Development Manager AMET
What makes you great
Bachelor's degree in engineering,
At least 4 years of Product Development Experience  within Product Development/ Plastic Packaging in comparable industries
Technical knowledge of materials and mold construction,
Basic quality management knowledge including SPC,
Good organizational and planning skills,
Proficiency in MS Office applications,
Excellent written and verbal interpersonal skills in English&Turkish,
Good communication skills and teamwork ability.
What you can expect working with us
We facilitate a smooth start through individual and accurate training as well as professional guidance and support.
We offer you a challenging task with a high degree of personal responsibility.
Your individual performance will be remunerated and your development will be supported by us.
Contact
ALPLA Plastik Sanayi Ve Ticaret Ltd. Sirketi
Duygu Unal, Human Resources
.
Gebze