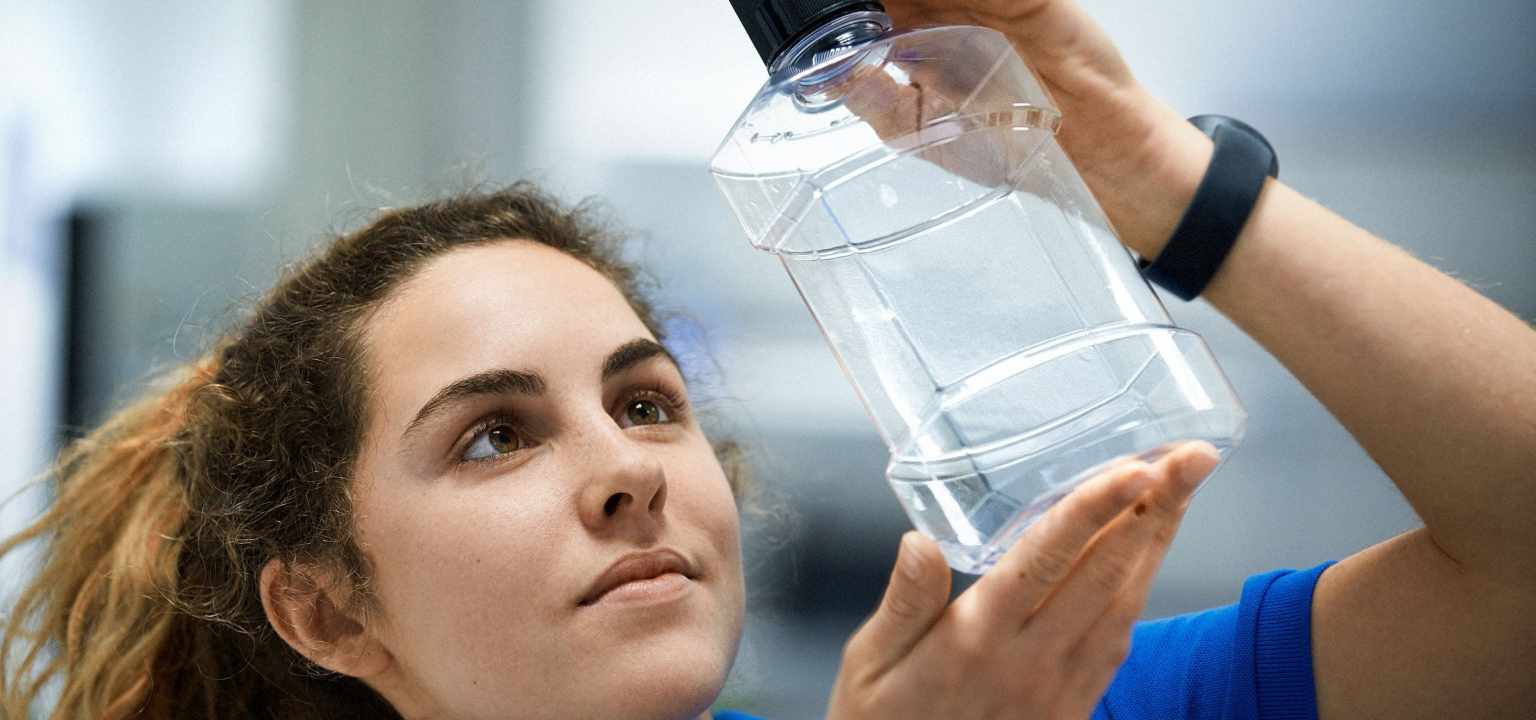 What you will enjoy doing
Choosing Your Career with ALPLA - video
Ensure production compliance with all internal and customer bottle and packaging specifications.
Measurements and Testing

Measures, records and reports dimensional, functional and visual attributes per internally specified requirements
Maintains optimum performance and internal calibration checks on quality related equipment and schedules calibration of equipment requiring outside calibration
Maintains measurement database integrity

Customer Relationship Management regarding Quality issues

Works with production and customer to determine optimized process settings to assure specified requirements are met (specifically during sampling and product qualification process)

Hosts periodic customer visits
Manages customer complaint process under the supervision of the Plant /Operations Manger

Quality System

Ensures compliance with all ISO and customer/external audit requirements
Prepares and successfully completes audits

Documentation

Maintenance of customer product specifications
Development and maintenance of all internal bottle and packaging specifications
Monthly reporting of quality data per documented corporate procedures in emis
Owner of Root Cause Analyses Process by involving relevant departments in developing appropriate corrective action response
Documents and reports all supplier quality related issues per documented procedures
Controls and reports all nonconformance product per documented procedures
Ensures completion of all customer required testing
Reports production quality through Certificate of Compliance as specified by customer

Monitors on-line testing through daily checks of SPC data entry of Machine Operators
Responsible for promoting quality mind set in all plant employees
Responsible for the control & coordination of rework with production of all nonconforming product
Color of bottles

Responsible for color matching at each start up of bottle mold
Responsible for obtaining & maintaining customer approved color samples for each bottle

Responsible for Production Mold Book Process

Ensures that a signed acceptable color sample which has been compared to approved customer sample is provided for production line at each start up by Quality Technician

Trains and supervises all personnel performing quality testing within the quality lab and on the production floor
What makes you great
Education/Experience:
Min. 2 year Degree (Associates) in related field or equivalent
Min. 5 years of experience preferred
Qualifications/Skills:
Ability to make recommendations to effectively resolve problems or issues, by using judgment that is consistent with standards, practices, policies, procedures, regulations and employment law
Ability to objectively coach employees and management through complex, difficult, and emotional issues
Ability to maintain confidentiality and behave in a professional manner
Ability to communicate effectively both orally and in writing with superiors, co-workers, and individuals inside and outside the Company
Substantial knowledge of employment practices, laws and regulations
Good computer skills
What you can expect working with us
Health and Wellness Care Program
Dependent Care Cost Savings Program
Recognition Programs
Promotional Opportunities
401K Retirement Plan and excellent Matching Plan
Medical, dental, vision plan
Education assistance program
Short Term, Long Term and Life insurance paid by ALPLA
Paid vacation
Paid holidays
Contact
ALPLA INC.
mrs Julie Underwood, Human Resources
2258 Heinz Road
52240 Iowa City