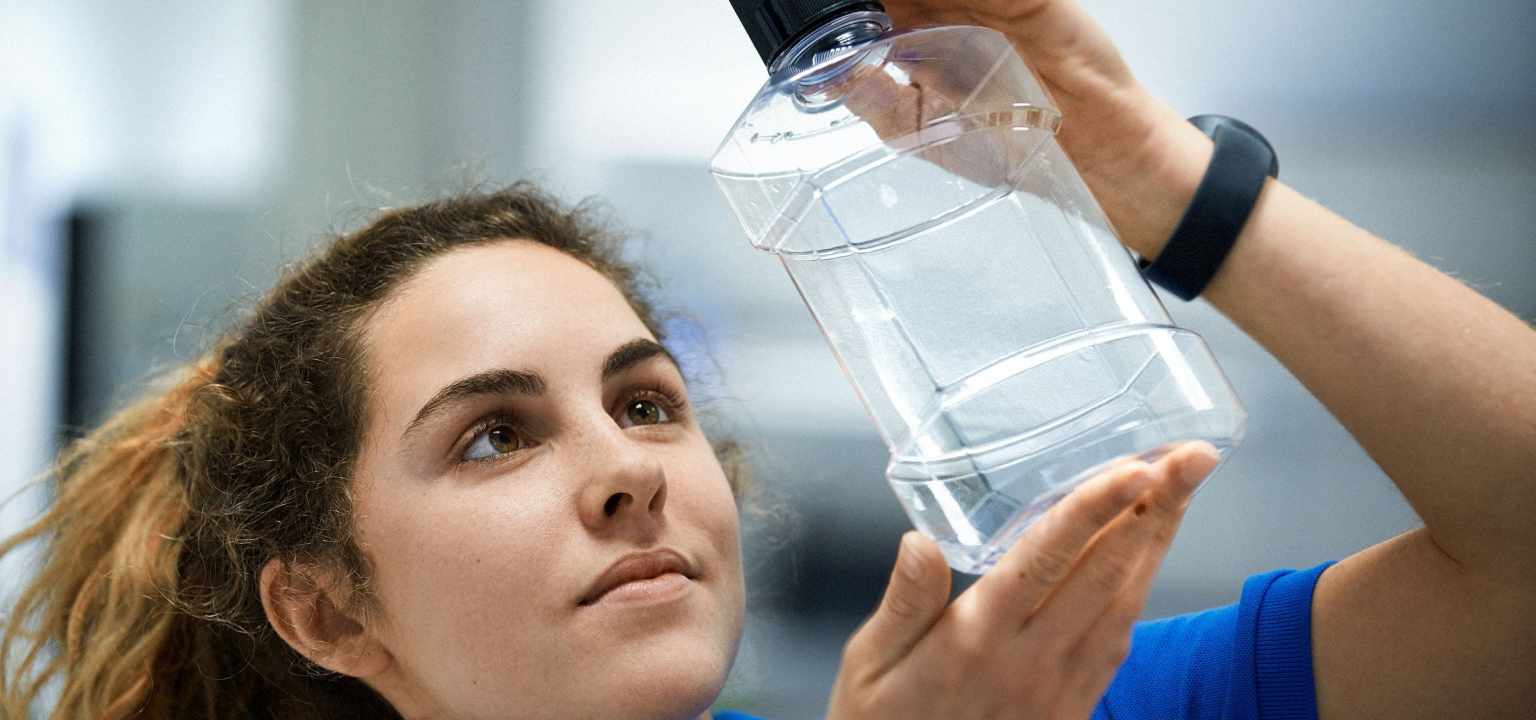 What you will enjoy doing
Check this out! -
Choosing Your Career with ALPLA- Video'
Quality System
Support plant to ensure compliance with all ISO 9001 quality management system, FSSC 22000 food safety management system, and other standards & regulations
Assists in hazard analysis and HACCP program for food product
Prepares and successfully completes internal, customer and external audit requirements
Measurement and Test Systems
Work with plant to optimize lab & inline measurement and test systems
Train plant personnel on test and measurement systems..
Maintains calibration standards on all quality related equipment
Monitors on-line testing through daily checks of SPC data entry of Machine Operators
Mold Approvals
Assist plant in mold qualifications and verification assessments during production runs.
Assist in preparing qualification reports
Customer & Internal Quality Issues
Assist plants in analyzing quality issue trends
Review customer scorecards and assist plants to implement improvements
Works with production and customer to determine optimized process settings to assure specified requirements are met (specifically during sampling and product qualification process).
Support customer complaint process.
Quality and Continuous Improvement Projects
Lead and assist in Quality Department projects regarding quality and continuous improvement
Lead NEXT (Alpla global CIP program) implementation for plant
Documentation
Assist in maintaining documentation control and repository including customer specifications
Assist in optimizing quality documentation system.
Review plant data reports
to ensure accuracy and reliability; analyze data to identify improvement opportunities
Owner of Root Cause Analyses Process by involving relevant departments in developing appropriate corrective action response
Color of products
Responsible for obtaining & maintaining customer approved color samples for each product
Promote quality mind set and culture in the plant
What makes you great
Education/Experience:
B.S. (Industrial Engineering preferred, other science or technical degrees will be considered) with 1-2 years of relevant experience or recent graduate.
Some experience in a high volume manufacturing or lab environment preferred
Some work experience in Quality Assurance
Experience with physical lab testing equipment, calipers, scales, digital height gauge and compression force testing equipment
Strong statistical knowledge. Six Sigma Green Belt (desirable)
Knowledge of Project Management and experience leading projects (ideal)
Qualifications/Skills:
* Computer proficiency (Excel, Access, PowerPoint, Word, SPC and/or MiniTab)
* Ability to work well with other departments and plants, and lead small teams.
* Able to handle multi-task environment with excellent organizational skills.
What you can expect working with us
Health and Wellness Care Program
Dependent Care Cost Savings Program
Recognition programs; Promotional opportunities
401K Retirement Plan and excellent Matching Plan
Medical, dental, vision plan
Education assistance program
Short term, long term and life insurance paid by ALPLA
Paid vacation; paid holidays