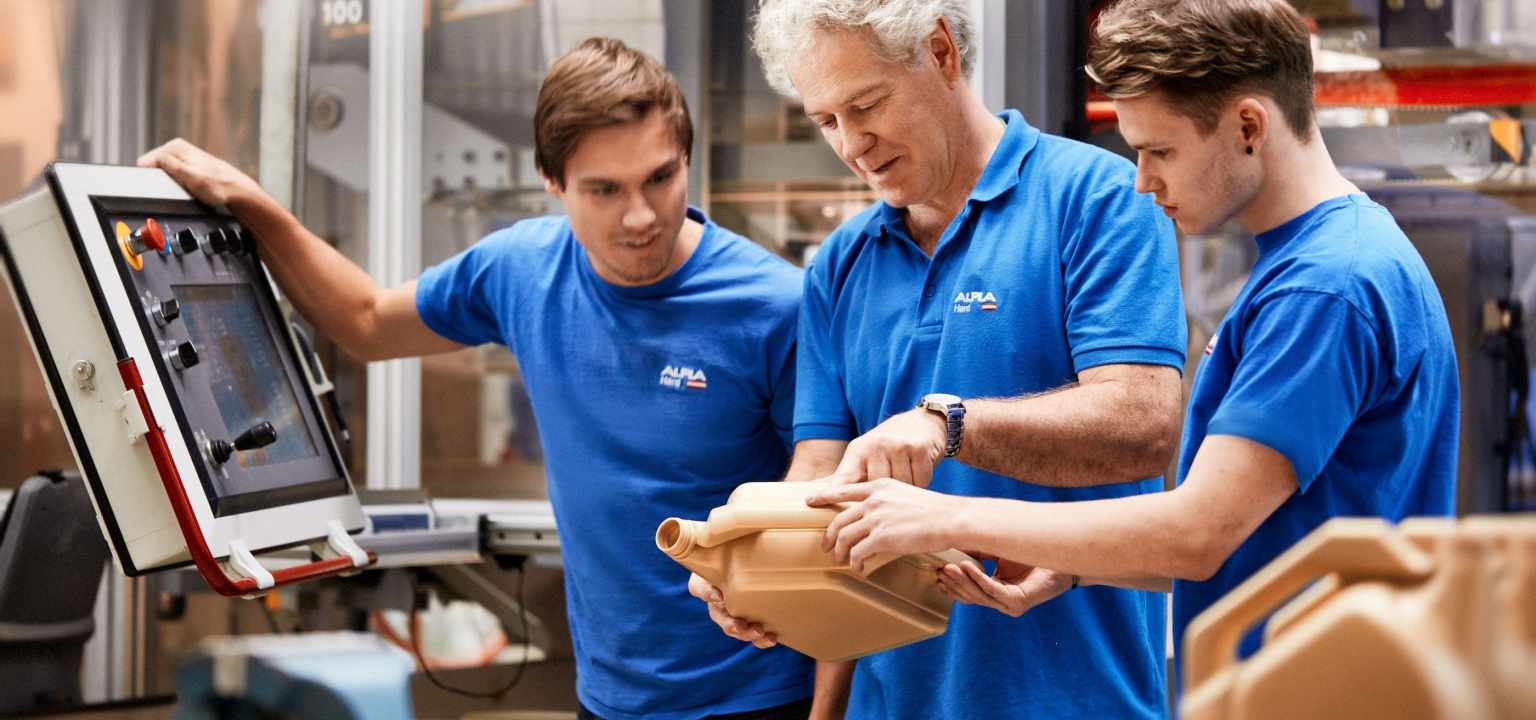 Konstrukteur / Entwicklungsingenieur - Sondermaschinenbau (m/w)
What you will enjoy doing
Als Konstrukteur / Entwickler in unserem Sondermaschinenbau sind Sie für die Konstruktion von innovativen Verpackungs-, Bearbeitungs- und Transportsystemen verantwortlich.
Sie sind zuständig für die Ausarbeitung von Grobkonzepten und Detailkonzepten sowie für die Erstellung von Pflichtenheften und Vorkalkulationen.
Sie berechnen und konstruieren Einzelteile und Baugruppen und fertigen normgerechte Zeichnungen auf 3D-CAD an.
Ihr Verantwortungsbereich umfasst außerdem die Betreuung und Weiterentwicklung bestehender Produkte und Anlagen.
Sie unterstützen die Montage bei Prototypen und nehmen diese Prototypen intern und extern in Betrieb.
What makes you great
Erfolgreich abgeschlossene technische Ausbildung (HTL oder Studium) im Bereich Maschinenbau oder vergleichbar.
Umfangreiche Praxiserfahrung in der Konstruktion von Anlagen, vorzugsweise im Sondermaschinenbau und/oder in der Automatisierungstechnik.
Fundierte Kenntnisse in einem der gängigen 3D-CAD-Systeme (Siemens NX, SolidWorks, Inventor etc.).
Engagement, Zuverlässigkeit und ein Blick für innovative Lösungsansätze.
Strukturierte und eigenverantwortliche Arbeitsweise.
Bereitschaft zu gelegentlichen Reisetätigkeiten.
What you can expect working with us
Ein modernes, internationales Arbeitsumfeld in einem stabilen und wachsenden Unternehmen
Mitarbeit in einem jungen, dynamischen Team
Einen Arbeitsplatz in einer sehr attraktiven Region
Gestaltungsfreiraum im definierten Aufgabenbereich
Zugang zu einem vielfältigen Weiterbildungsangebot
Legally mandatory note: In line with the minimum salary stipulated in the collective agreement, the actual salary for this position is based on professional qualifications and experience.
Contact
ALPLA Werke Alwin Lehner GmbH & Co KG
mr Robert Wolff, Human Resources
Mockenstraße 34
6971 Hard