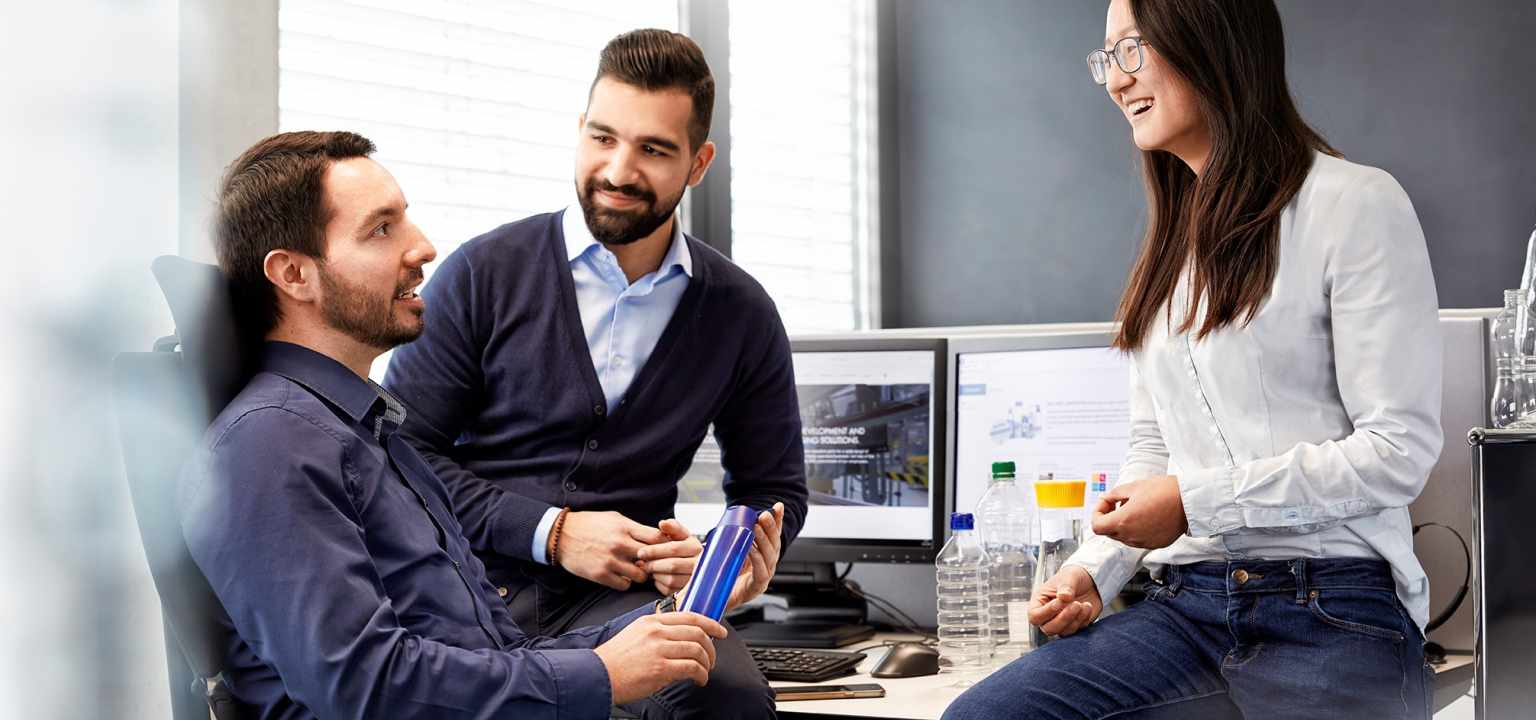 Lehrstelle Informationstechnologie Betriebstechnik (m/w)
Warum dir bei uns nicht langweilig wird
In einer modernen Produktion ist die IT-Technik nicht mehr wegzudenken. Du sorgst für den reibungslosen Ablauf von IT-unterstützen Prozessen bei ALPLA. Der professionelle Umgang mit Hard- und Software, das Testen neuer Programme oder Geräte, sowie die Schulung und Beratung der Andwender gehören zu deinen spannenden Aufgaben.
Deine Lehre bei uns beginnt zum 1. September 2021. Nach 4 Jahren bist du ausgebildeter IT-Betriebstechniker. Neben der Praxis und den spannenden Aufgaben bei AlPLA besuchst du einmal in der Woche die Berufsschule in Feldkirch.
Was du mitbringst
Du hast die 9. Schulstufe bereits abgeschlossen oder schließt sie noch ab
IT-Kenntnisse und mathematisches Talent
Techniches Verständnis
Planungs- und Organisationsfähigkeit
Logisches Denkvermögen
Gute Auffassungsgabe
Freude an der Teamarbeit
Problemlösungsfähigkeit
Was du von uns erwarten kannst
Ein internationales Familienunternehmen mit spannenden Karrieremöglichkeiten
Abwechslungsreiche Aufgaben in einem dynamischen Umfeld
Professionelle und persönliche Betreuung durch unsere Ausbildner
Top modern ausgestatteter Arbeitsplatz
Wir schätzen unsere Mitarbeiter, legen Wert auf Vielfalt und ein gutes Betriebsklima
Mehr Informationen unter https://lehre.alpla.com/
Legally mandatory note: In line with the minimum salary stipulated in the collective agreement, the actual salary for this position is based on professional qualifications and experience.
Contact
ALPLA Werke Alwin Lehner GmbH & Co KG
ms Anita Fink, Human Resources
Mockenstraße 34
6971 Hard