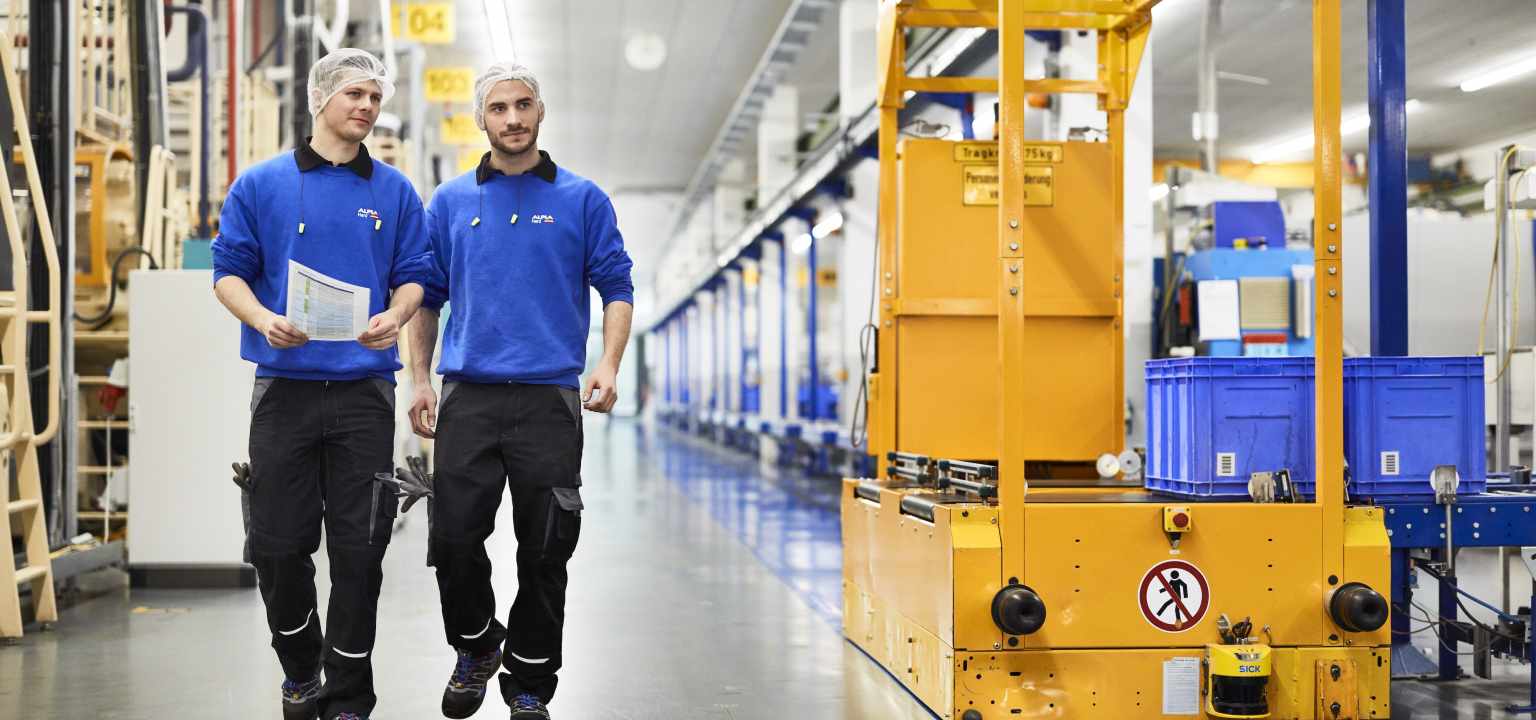 What you will enjoy doing
Incoming Materials, Inventory, Stock movements and warehousing
Monitoring of stock of material & follow up all the critical items (Raw Material, Master Batches, Packaging & Semi Finish goods) to IT & Logistics Supervisor
Highlighting all the issue in case there is a shortage of material & inform the Superior to assist and follow up.
Follow up with drivers for delivery time
Follow up with forklift drivers to arrange the goods on time.
To send the DR to quality in order to send the COA to the customers
Stock accuracy (ALPLA stock = physical stock)
Responsible for proper labelling of incoming goods if required
Responsible to ensure FIFO concept is followed
Generate DR and Invoice for each delivery
Accept the Finished Goods Transfer from production
issue Raw Material to production as per issue slip request
Accept the raw material returns and store it in appropriate location
Administrative
Generate DR & Invoice from Oracle system for each delivery
Generate Alpla delivery note for each delivery
Make RIR for all receiving items on time
Make CRF for returnable goods from the customs
Prepares correct Bill of landings and shipping documents
For each delivery note or DR, the forklift driver which loads the truck must sign it, and to make sure the drivers are following the procedures in case there is FG or all RM pallet damage in warehouse
To control the work for all forklift drivers and break the time
Prepare the daily delivery schedule and to update it
What makes you great
Education
    High school diploma or equivalent
    Experience in ERP warehousing modules
    Forklift operator/driving license is a plus. 
Experience
0 to 1 year of warehouse coordination/administration experience, preferably in a manufacturing environment
Qualifications/ Skills/
Personal Competencies
Intermediate computer skills (Excel, PowerPoint, Word)
Ability to read and write in English
Experience in using specific logistics/warehouse systems (Scanners etc.)
SAUDI ONLY 
Can join immediately. 
What you can expect working with us
A modern, familiar and international working environment in a stable and continuously growing company
Be part of a young and dynamic team
Possibility of working independently in a defined area of responsibilities
Contact
ALPLA PLASTICS MIDDLE EAST SAUDI INDUSTRIAL LTD CO.
ms Mayyasah Albahrani, Human Resources
Dammam 2nd Industrial City, 21st Street
PO Box 8265
34327-3171 Dammam