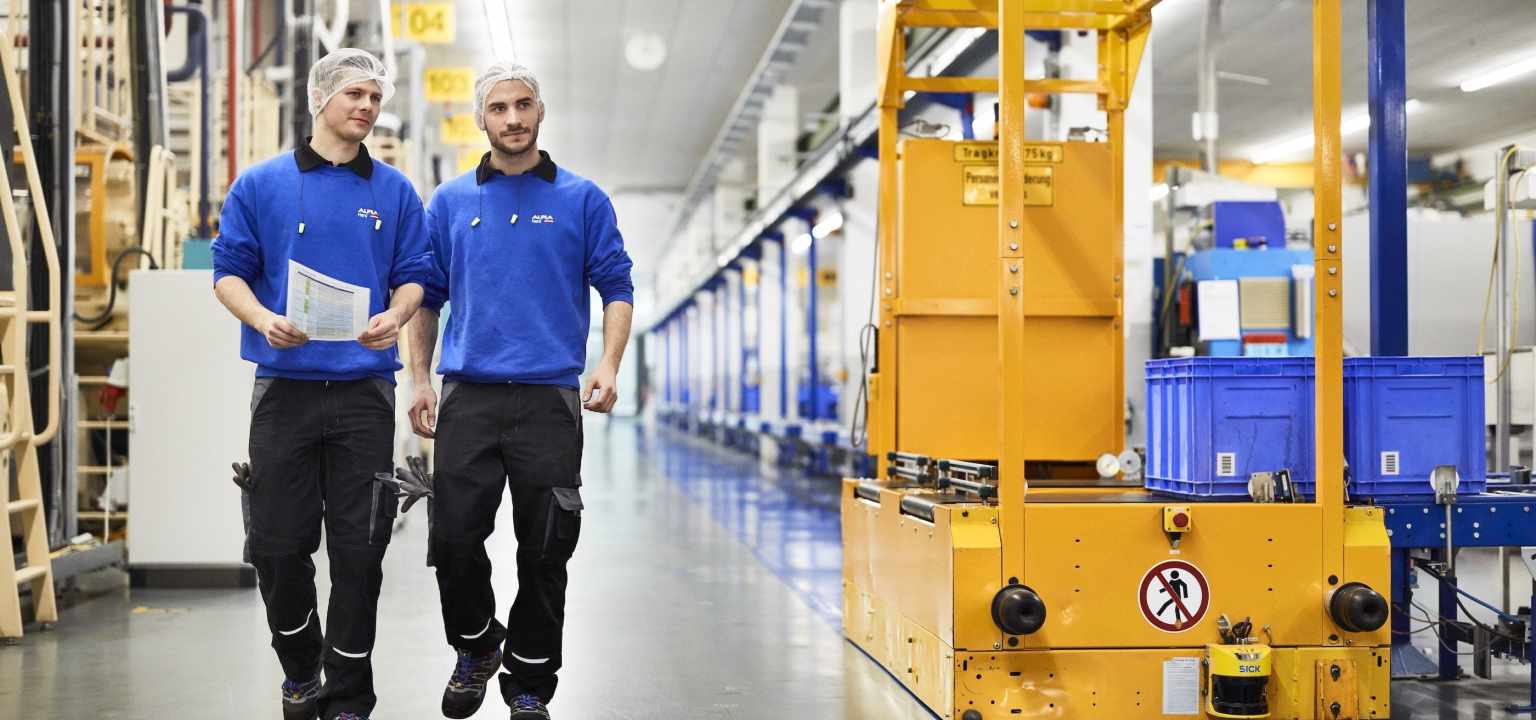 What you will enjoy doing
Choosing Your Career with Alpla - Video
• Supports installation and maintenance of downstream equipment
• Trains and provides troubleshooting assistance to Maintenance and operators on new equipment as needed
• Ensures plant personnel are able to independently maintain newly installed production lines
• Develop and implement preventative maintenance procedures.
• Maintain records, repair work, electrical and mechanical drawings of downstream equipment.
• Process Improvement and Downtime Reduction project work for downstream equipment
• Estimate cost of labor and materials for project work and downstream capital projects
• Assist in capital planning for annual maintenance and upgrades for downstream equipment
• Work with equipment vendors on training, equipment troubleshooting and upgrades
What makes you great
2 year technical degree (Industrial, Electrical, Packaging)
3 years working experience in similar field
Experience with a variety of packaging equipment – robot station palletizers, basic automated sorting systems, bottle label applicators, carton erectors, vision systems, etc.
Basic Project Management skills
Excellent interpersonal and communication skills
Proven track record of training hourly employees
Very good in using Auto CAD
Proficient with computer applications (e.g. Power Point, Excel, Access)
• Ability to prioritize, schedule, assign and review work maintenance activities.
• Ability to effectively and safely operate a variety of assigned tools and equipment
• Ability to interpret blueprints, shop drawings, sketches and work orders to others.
• Ability to work independently with little direction or guidance
• Ability to interpret, explain and apply codes, rules and regulations involved in assigned maintenance activities.
What you can expect working with us
Health and Wellness Care Program
Dependent Care Cost Savings Program
Recognition programs; Promotional opportunities
401K Retirement Plan and excellent Matching Plan
Medical, dental, vision plan
Education assistance program
Short term, long term and life insurance paid by ALPLA
Paid vacation; paid holidays
Contact
ALPLA INC.
mrs Jennifer Renfrow, Human Resources
289 Highway 155 South
30253 MC Donough