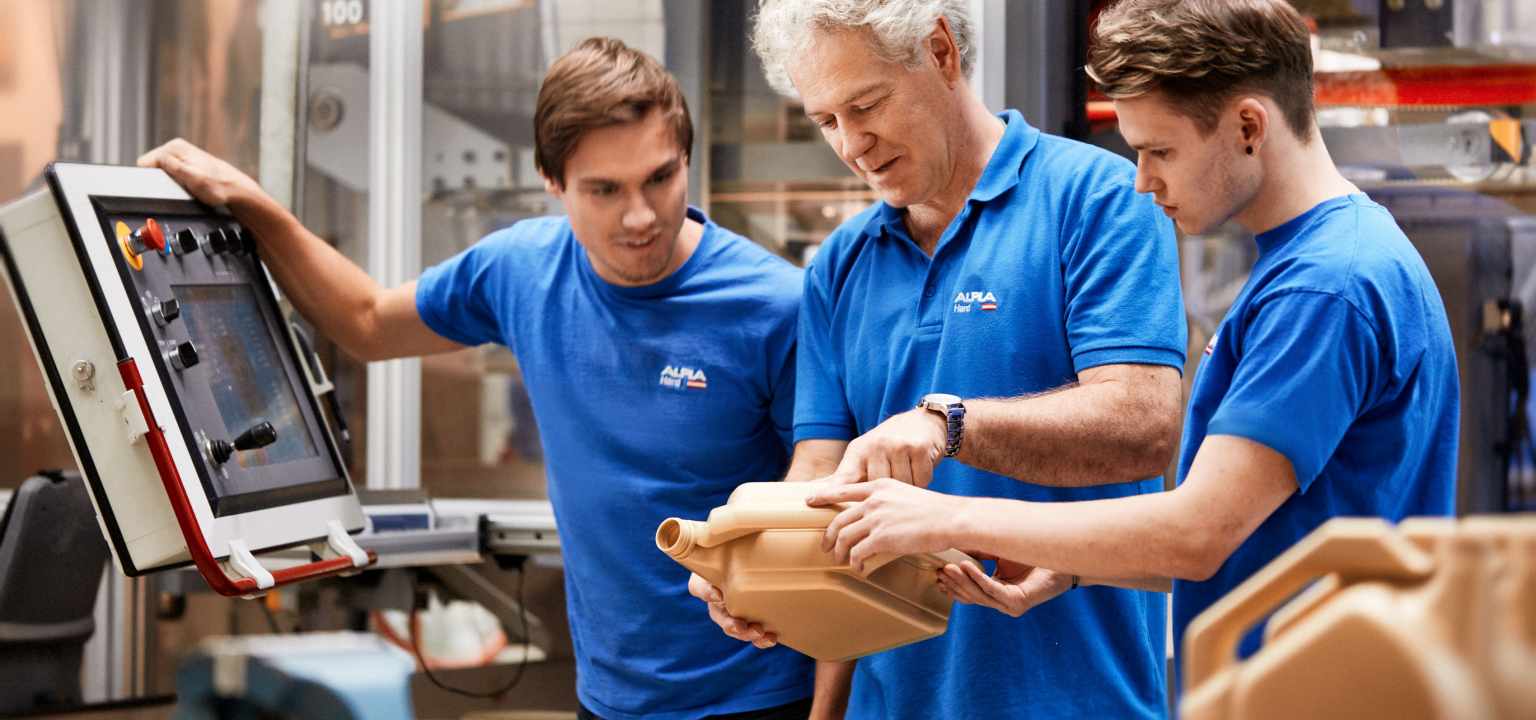 Ferialpraktikum Sommer 2020
What you will enjoy doing
Du möchtest erste Erfahrungen in einem international tätigen Industriebetrieb sammeln? Du willst dein erstes eigenes Geld verdienen und gleichzeitig mehr Gewissheit über deine berufliche Zukunft gewinnen? Dann bist du bei uns genau richtig.
Wir bieten verschiedene Ferialjobs vorwiegend im technischen Bereich (z.B. Produktion, Fertigung, Entwicklung) in unseren Firmenzentrale in Hard und unserem Produktionsstandort in Fussach an.
What makes you great
Du bist Schülerin oder Schüler an einer weiterführenden höheren Schule bevorzugt mit technischer Fachrichtung
Du bist zum Zeitpunkt der Ferialtätigkeit mindestens 15 Jahre alt
Du stehst im Zeitraum von Juli bis September für mindestens 3 Wochen zur Verfügung
Du bist engagiert und motiviert
Du arbeitest gerne im Team
Wir freuen uns auf deine Bewerbung und bitten dich folgende Unterlagen hochzuladen:
Lebenslauf
Motivationsschreiben
Zeugnisse
What you can expect working with us
Ein internationales, modernes, flexibles Unternehmen mit familiärem Hintergrund
Herausfordernde Aufgaben und ein abwechslungsreiches Arbeitsumfeld
Eine gezielte Einarbeitung sowie professionelle Begleitung sowie einen verantwortungsvollen und selbständigen Aufgabenbereich
Flache Hierarchien, kurze Entscheidungswege, ein offener Umgang miteinander und eine konstruktive Teamatmosphäre sind uns wichtig
Legally mandatory note: In line with the minimum salary stipulated in the collective agreement, the actual salary for this position is based on professional qualifications and experience.
Contact
ALPLA Werke Alwin Lehner GmbH & Co KG
ms Larissa Hehle, Human Resources
Mockenstraße 34
6971 Hard