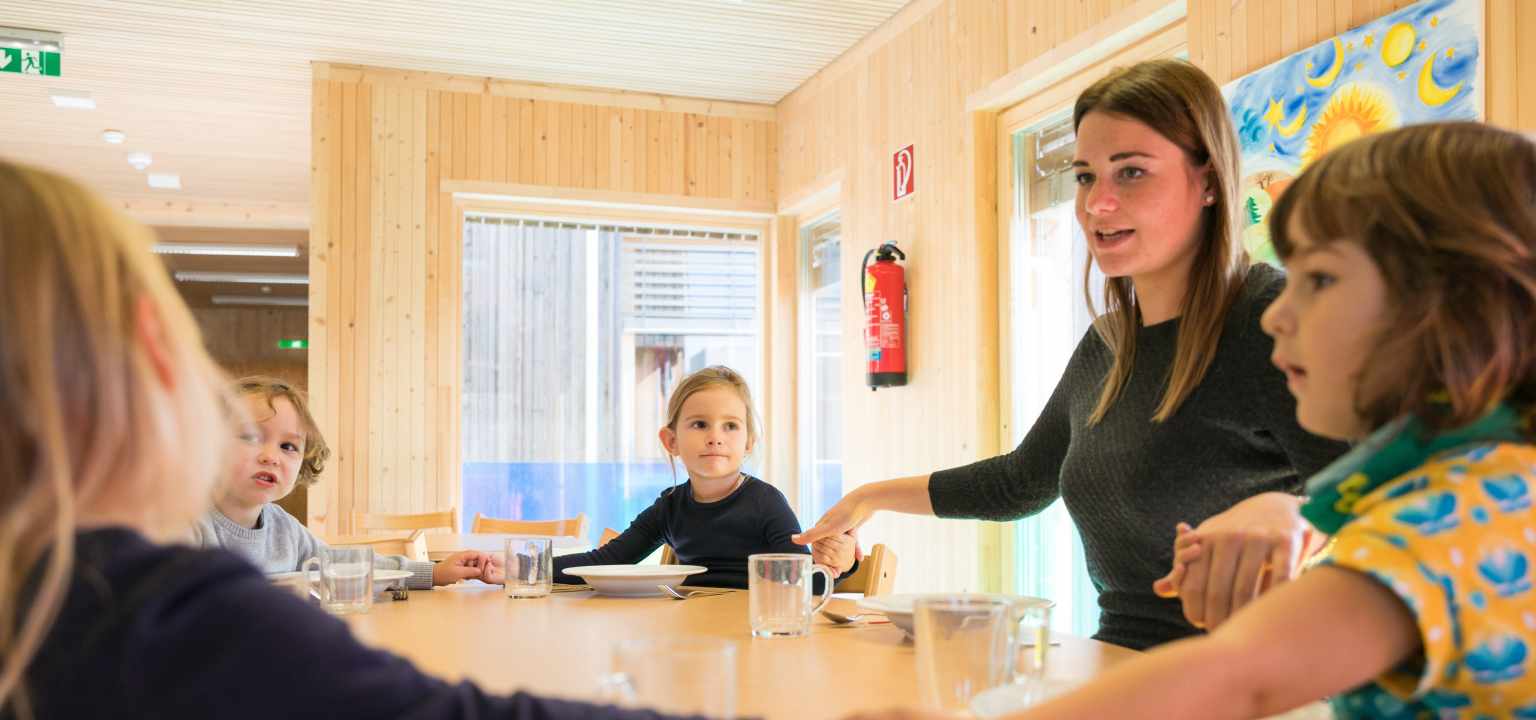 Kindergartenpädagoge/-in im Kinderhaus ALPLA Kids - ab September 2020
What you will enjoy doing
Betreuung der Kinder im Alter von 15 Monaten bis 6 Jahren in altersspezifischen und altersgemischten Gruppen optimal nach den Grundsätzen der Montessoripädagogik.
Regelmäßige Beobachtung, Begleitung und Dokumentation von Entwicklungsprozessen der Kinder.
Planung der Aktivitäten in der Gruppe.
Bildungs- und Erziehungspartnerschaft mit den Eltern (Elterngespräche planen und durchführen).
What makes you great
Neben Ihrer abgeschlossenen pädagogischen Ausbildung sind eine reformpädagogische Zusatzausbildung, Berufserfahrung in einer Ganztagesbetreuung oder Kenntnisse und Praxiserfahrungen in der Frühförderung ideale Ergänzungen.
What you can expect working with us
Wir bieten Ihnen ein attraktives Arbeitsumfeld, vielfältige Mitgestaltungsmöglichkeiten und unterstützen Ihre Weiterbildung.
Sie sind mit ganzem Herzen in der Kinderbetreuung tätig, haben Freude an Teamarbeit und zeichnen sich durch Kreativität und Engagement aus? Dann freuen wir uns auf Ihre Bewerbung!
Wir bitten Sie, folgende Unterlagen hochzuladen:
Lebenslauf
Motivationsschreiben
Zeugnisse
Legally mandatory note: In line with the minimum salary stipulated in the collective agreement, the actual salary for this position is based on professional qualifications and experience.
Contact
ALPLA Werke Alwin Lehner GmbH & Co KG
ms Robert Wolff, Human Resources
Mockenstraße 34
6971 Hard